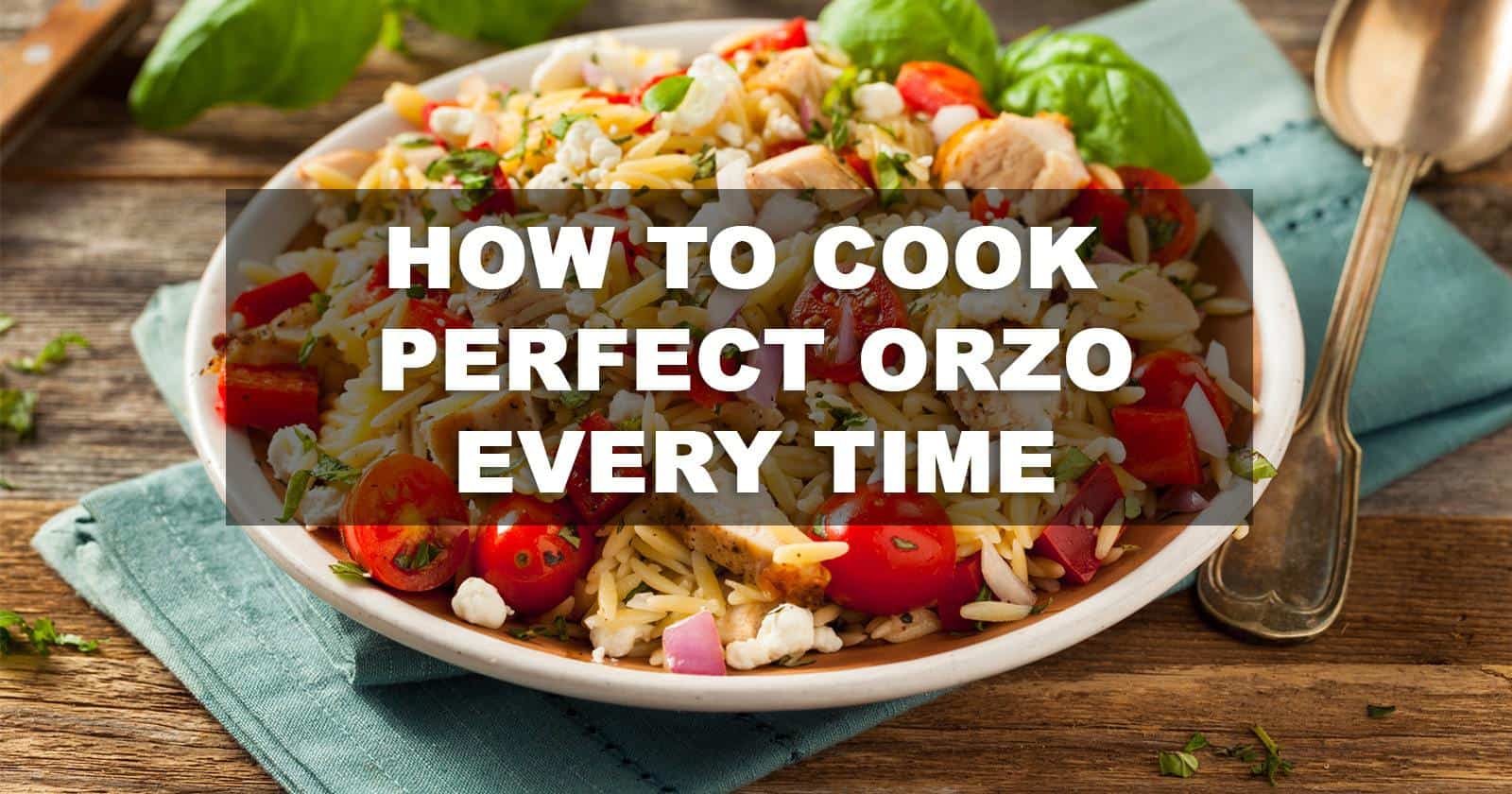 If you're looking to add a little variety to your dishes at home, orzo can make for a fun and flavorful experience. Orzo is nice because it has a firm texture that gives some structure to your food. It also cooks pretty quickly, so it's easy, too!

What is orzo?
While it looks like rice or slivered almonds, orzo is actually pasta. It means "barley" in Italian. It is used to make risotto, and it is also an easy ingredient to add to soups. Orzo is made with semolina flour and has a long shelf life. A 2-ounce serving or orzo has about 200 calories, 42 grams of total carbs, 7 grams of protein, and is made up of 10% of your daily value of iron. You can usually find orzo in the pasta isle of the grocery store.
How to cook orzo perfect every time? With just a few instructions, you will soon become an expert at cooking this! Most packages of orzo include instructions on them. Since it doesn't take long to cook, and it tastes best freshly cooked, always wait to cook your orzo until right before it's time to eat.
Here is what you will need to cook it right:
Orzo Cooking Instructions:
Measure 3 quarts (12 cups) water into a large saucepan.
Sprinkle some salt into the water.
Put on stove burner and turn on high.
When water is boiling, add 8 ounces (1 ½ cups) of orzo to the water.
Turn on the timer for 10 minutes.
Stir occasionally.
When the timer beeps, carefully remove some orzo and taste. It should be firm and chewy.
Drain out the water with a colander. Don't rinse unless your recipe calls for that (like if you bake it or add to a salad).
If you are not able to serve immediately, then add to a pan with a little oil or butter, and turn the burner to on. Cover with lid. Stir occasionally until ready to serve, at most 15 minutes. Enjoy!
Now that you know how to cook this unique pasta, it's time to dress it up! Here are some orzo dishes you are sure to enjoy. Some are great as side dishes, and others make a great meal.
Parmesan Garlic Orzo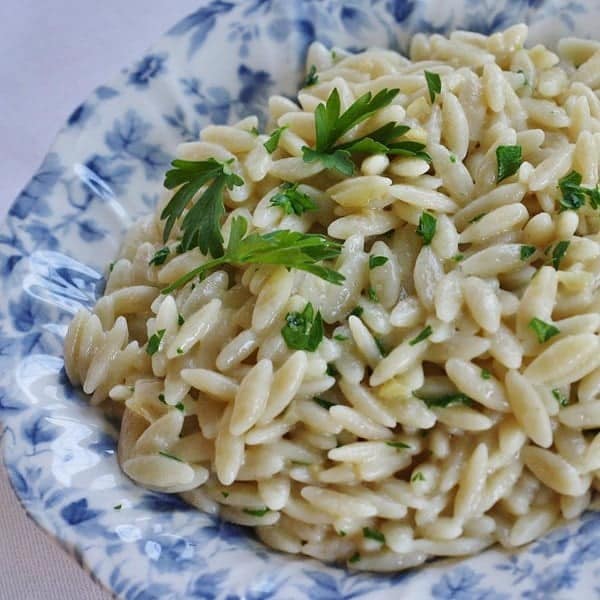 Ingredients:
1 cup orzo
¼ cup (half a stick) butter
2 T milk
¼ cup Parmesan
2 tsp garlic
Parsley
Salt and pepper
(To make this a full meal, add some cooked vegetables and chicken.)
Directions:
Cook orzo according to instructions.
Melt butter in a large skillet over medium heat; cook and stir garlic in melted butter until lightly browned, about 5 minutes.
Stir orzo into garlic mixture and mix in Parmesan cheese, milk, parsley, salt and pepper.
Cheesy Orzo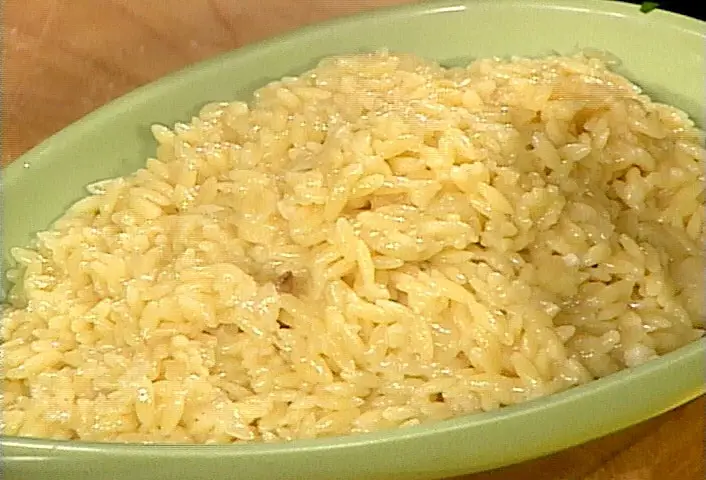 Ingredients:
2 cups orzo
2 T olive oil
1/2 chopped onion
2 cloves garlic
14 ounces chicken stock
1/2 cup cheese of your choice
Salt and pepper
Directions:
Preheat pot over medium heat.
Add oil, then chopped onion and chopped garlic. Sauté until soft.
Slowly pour in broth, then heat to a boil. Add orzo heat all contents again to a boil. Cover with a lid and reduce heat to low to allow for a simmer.
Let cook for 15 minutes or until orzo is tender. Stir occasionally.
Remove lid and stir in cheese. Add salt, pepper, herbs, etc.
One Pot Chicken and Orzo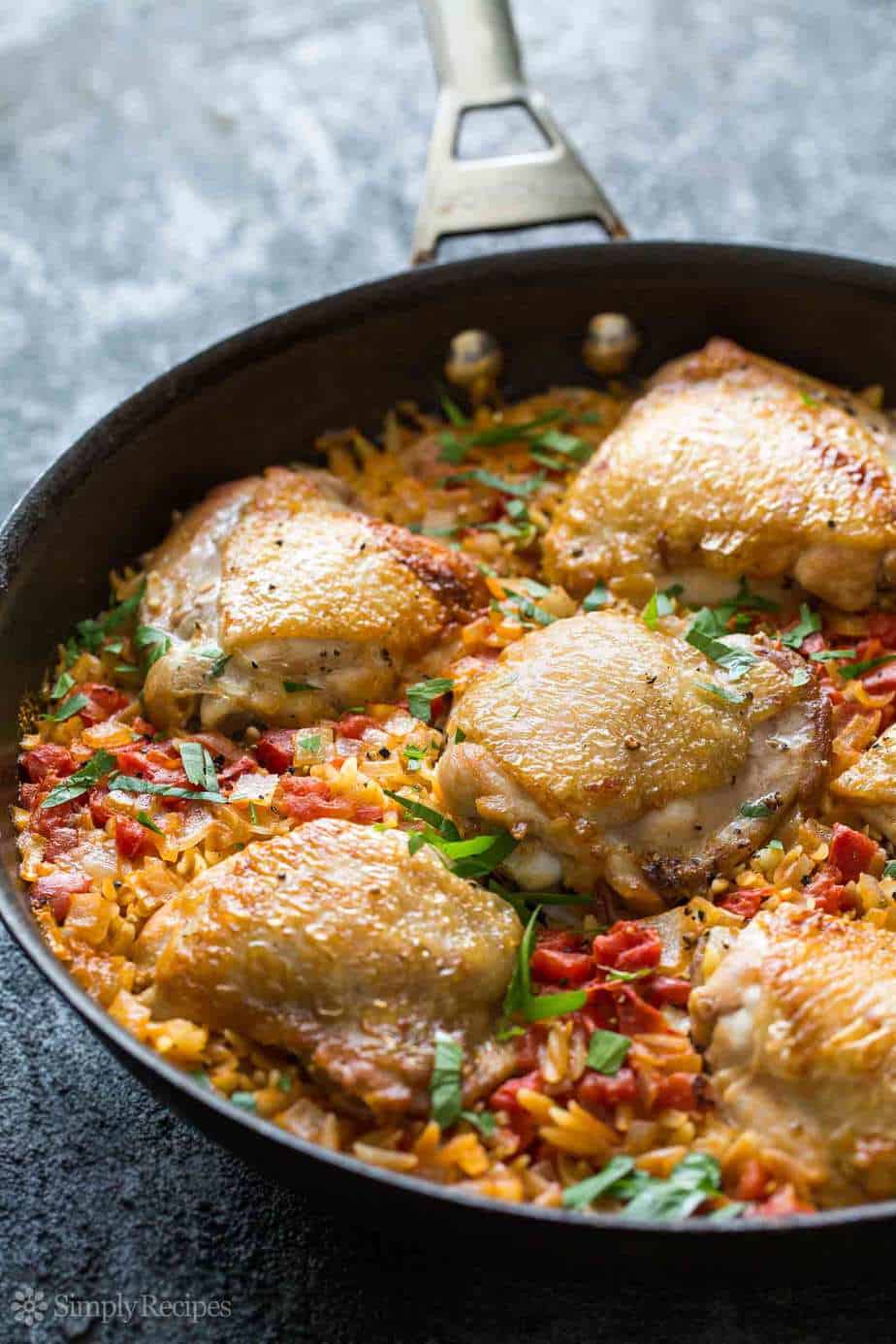 Ingredients:
2 cups orzo
3 lbs chicken thighs
2 T olive oil
1 tsp butter
1 1/2 cups chopped onion
2 cloves minced garlic
2 1/4 cups chicken broth
3/4 cup crushed tomatoes (including juice from can)
Salt and pepper and parsley
Directions:
Put a skillet on medium heat with olive oil.
Add chicken and cook until brown on both sides.
Remove chicken from skillet and set aside.
Using the same pan, add orzo and let it brown, then add onions and garlic.
Add chicken back to pan on the orzo. In a small bowl, add chicken stock, tomatoes, salt and pepper, then pour over chicken and orzo.
Increase heat to medium high and let boil, cover and lower heat to let simmer about 10 minutes.
When orzo is completely cooked, remove from heat and sprinkle with parsley.
Be sure to comment below. Did you like the info in this article?