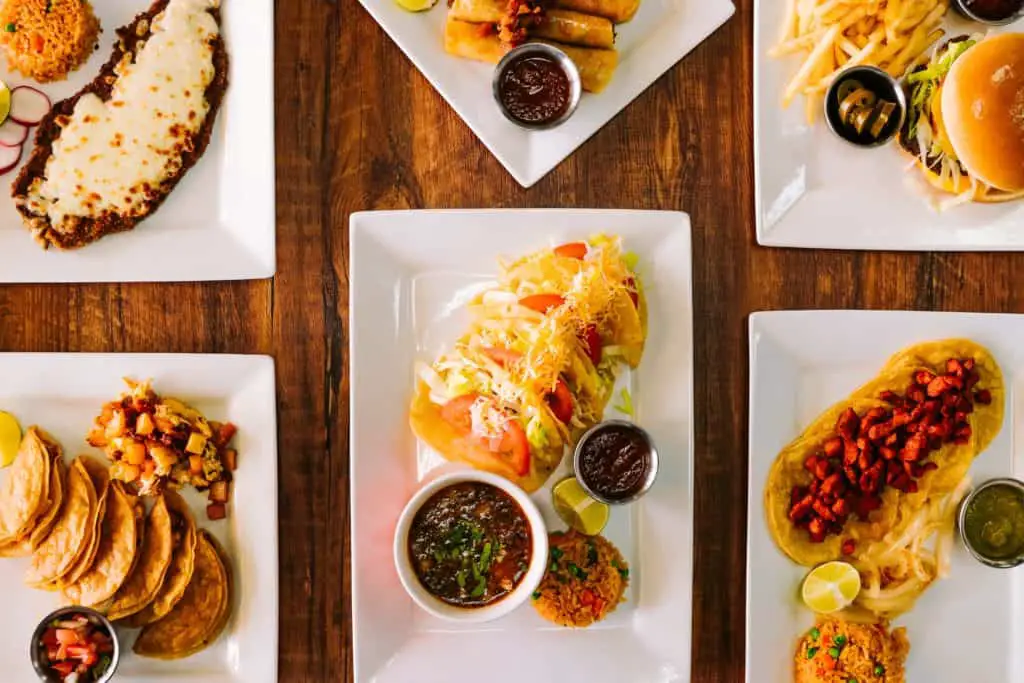 Themed Lunch Ideas Everyone Will Love 
You know you've made it to adulthood when you realize that lunchtime is a daily occurrence. With each new week comes seven more days that have not one, but three whole meal times that you have to provide for! You can only eat peanut butter and jelly sandwiches so many days in a row, you know? 
One great way to shake up your lunch routine is to introduce themes. Themed meals will help you diversify your menu, try new foods, and plan your meals in advance. But that doesn't mean you have to give up on your favorite lunches—you can incorporate them into your themes! This way they don't get old but you still get to enjoy the meals you know will satisfy you. If you're also doing themed dinner nights, you can just extend those themes to lunchtime.
Here are some meal themes that will take the pressure off you to come up with yet another lunch idea and make your meal planning much easier:
Regional Dishes
One easy lunch theme is regional foods. There are so many cultures around the world that have delicious meal options that you can make at home. And the best part? Many of them make for great leftovers, so you can double up for lunch and dinner! Here are some regional cuisines you can make at home:
Italian
What food is Italy most famous for? Pasta, of course! Pasta comes in all shapes, sizes, and dishes: spaghetti, lasagna, ravioli…the list goes on. Find your favorite type of pasta, your favorite sauce and, of course, your favorite cheese, and you've got a recipe for success. Here are some of our favorite Italian recipes and cookbooks! 
Mexican
It's easy to make your own Mexican-style lunches at home: all you need is some rice, meat, and black beans. Add some salsa to make a salad, or fold it into a tortilla to make a burrito. Try experimenting with some new flavors every so often to keep things interesting. Add some tortilla chips on the side to eat with your salsa as an appetizer.
Asian Food
Asian cuisines are full of exciting flavors and interesting dishes. Treat yourself by making your favorite takeout a regular occurrence in your kitchen; or set a goal to try a new dish every month. Even better, try making some dishes on your own at home! You can find great recipes online for all kinds of curries, noodles, and rice dishes.You'll gain a greater appreciation for the diversity of Asian cultures through their different types of foods.
Alliteration
If you're still trying to come up with a theme for your lunches, try some alliteration! How many themes can you come up with that start with the same letters as the day of the week? Here are some ideas to get you started: 
Meatless Monday
This could be another excuse to bring out the pasta dishes. Or you can use this opportunity to explore some vegan and vegetarian options! Break out the meat substitutes!
Taco Tuesday
Tacos are versatile and easy to experiment with. Try introducing a new filling, sauce or topping every Tuesday until you build your perfect taco. Once you've found your perfect recipe, expand into other types of tacos, like breakfast tacos or dessert tacos!
Fish Friday
There are almost as many fish-based dishes as there are fish in the sea. Fish is a healthy meat that you can put in almost any dish. Try substituting it in your regular lunches—tacos, salad, and more. And if you're too tired to cook, you can always opt for sushi!
Sandwich Saturday/Sunday
Sandwiches can be as easy or as complicated as you'd like, making them the perfect weekend lunch idea. Keep a variety of sandwich fillings in your fridge so you can try something new every Saturday or Sunday!
Weekly Themes
Pizza Day
We all know that pizza day was the best school lunch day. Why leave that day in the past just because you're old and graduated? Now that you're an adult, there's nothing stopping you from re-introducing pizza day back into your weekly routine. 
Tried and True
You know what they say: if it's not broken, don't fix it. If there's a meal that you really love making for lunch, keep it in your rotation! Sticking with your favorite food will help you look forward to lunch even more on those days, and you won't have to be afraid of messing it up—you already know you can make it the way you like! Let your family members get involved by letting them make a recipe suggestion.
Breakfast for Lunch
Breakfast foods are great for, well, breakfast, and we've all heard of breakfast for dinner. But if we're already bending the rules, why not go a little further and just have breakfast foods for lunch too? Pancakes, waffles, eggs, sausage, and bacon are all easy to whip up in just a few minutes. Breakfast for lunch is a great comfort option if you're in a hurry.
Takeout
Everything is ok in moderation. Eating takeout all the time is unhealthy and gets expensive fast, but it's still fun to splurge from time to time and order from your favorite restaurant. Plus, you're supporting a small business! Keep your takeout meal in your menu by making it a regular theme—better yet, make a rotation of all your favorite restaurants and cycle through them every week or two. That's one less day each week you have to cook!
Build-Your-Own
If you're hosting a party or making lunch for your family, a weekly build-your-own meal bar will make things easier for everyone—plus they're fun!
Pizza 
Your whole family will love pizza day! Everyone has different opinions about what should and shouldn't go on a pizza, and that makes it the perfect food for a build-your-own lunch day. Start with a base made of dough (pita bread works in a pinch), tomato sauce, and mozzarella cheese. Then let everyone add whatever toppings they like: pepperoni, olives, sausage, peppers, and yes, even pineapple. End the inevitable arguments about what kind of pizza to order in and let everyone make their own pizza instead!
Taco or Burrito Bar
Tacos and burritos are also excellent options for customization. Just start with a base of tortillas and rice, and then lay out a variety of beans, salsas, cheese, and toppings. You can make it easy on yourself by just offering one kind of meat, or you can go all out with multiple options. The goal here is basically to turn your kitchen into the Chipotle assembly line!
Potato Day
How many different ways can you cook a potato? Mashed potatoes, french fries, hashbrowns, tater tots, baked potatoes…the list goes on and on. And don't forget sweet potatoes! Add potatoes as sides to your other meals, or make them the main course. You can't go wrong with potatoes—they're always good!
Holidays
If you're still stuck on figuring what you want to do for your theme dinner nights, just take a look at the calendar! Planning around holidays is the easiest way to come up with themed dinner parties—and they're a fun time to invite guests. You can find Christmas, St. Patrick's Day, Easter, and Halloween dinner recipes online. Just repurpose them for lunch the next day!