Bulgur wheat is often lumped in with quinoa, couscous, and other similar grains that seem to be all the rage these days. However, it is different from those grainy counterparts.
Bulgur wheat is a whole wheat grain that has been cracked and partially pre-cooked. As a whole grain, it is a naturally high-fiber, low-fat, low-calorie vegetarian and vegan food ingredient. Because it is a wheat, bulgur wheat is not suitable for those on a gluten-free diet.
It is a good source of fiber, protein, iron and vitamin B-6. Eating whole-grain foods, including bulgur, may lower the risk of developing cardiovascular disease,
Types of Bulgur Wheat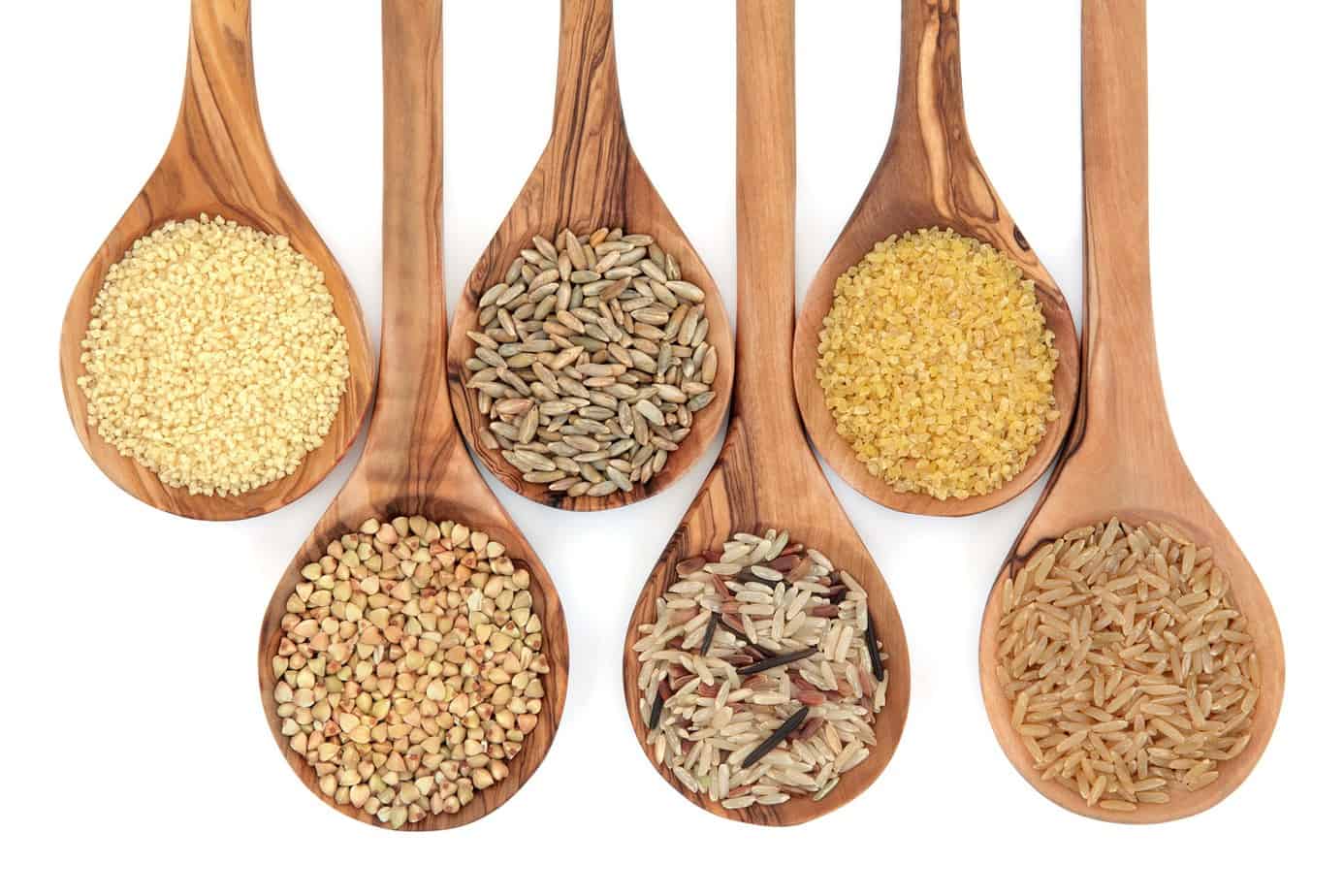 There are two main kinds of bulgur wheat: Instant bulgur wheat, also called fine-grain bulgur is common in health food store bulk bins and is usually used for tabouli recipes. This type of bulgur cooks in less than 5 minutes.
Medium grain and coarse grain bulgur varieties are also available. These are most often used in pilafs, salads, soups, and stews.
Nearly all health food stores stock bulgur wheat. Look in the bulk foods section, or in the baking aisle with other whole grains. If that doesn't work, check the cereal aisle near the oatmeal and breakfast grain cereals.
Occasionally, you will find bulgur wheat in the international foods section, near the hummus and falafel mixes, since bulgur wheat is common in a variety of regional Middle Eastern foods. Popular brands are Bob's Red Mill and Sunnyland Mills.
Cooking Bulgur Wheat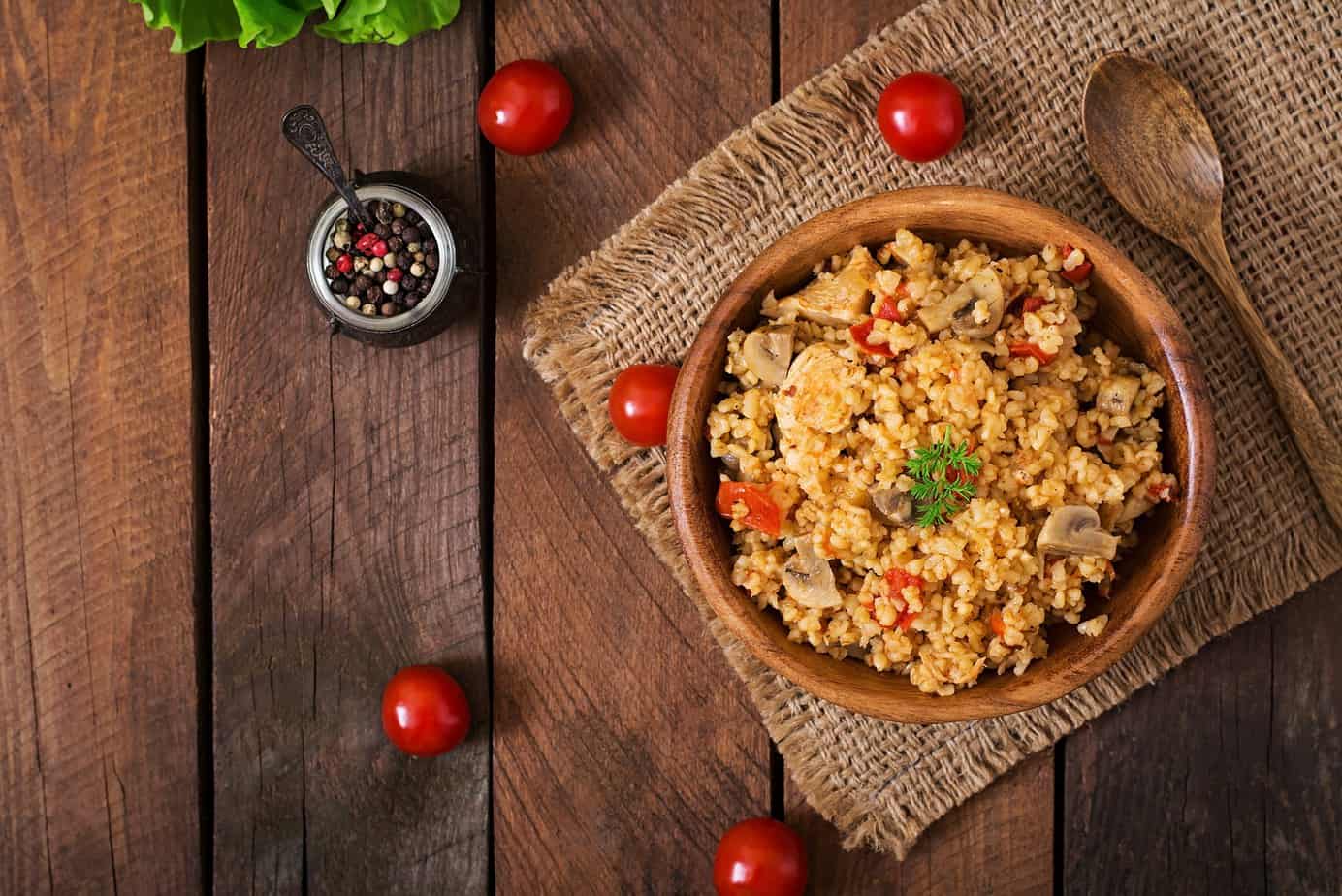 Bulgur with chicken mushrooms and tomatoes
Different types of bulgur wheat require different cooking times, so consult the package for specific cooking instructions.
One advantage of using bulgur wheat is that is has already been partially cooked, so it can be quick and easy to prepare at home, and it cooks much more quickly than other whole grains. Most types of bulgur wheat will be done cooking in less than 15 minutes.
Follow these steps to start making your own bulgur wheat today:
Bring 2 cups of water to a boil in a medium saucepan.
Measure 1 cup of dried bulgur wheat using a dry-ingredient measuring cup.
Once the water is boiling, add 1 cup bulgur wheat to it.
Add a pinch of salt and remove the pan from the heat.
Let stand, covered, for 20-30 minutes
Drain any excess water from the pot
Fluff and serve
If you would like to increase or decrease the amount of bulgur, utilize a 2:1 water to wheat ratio.
Bulgur wheat recipes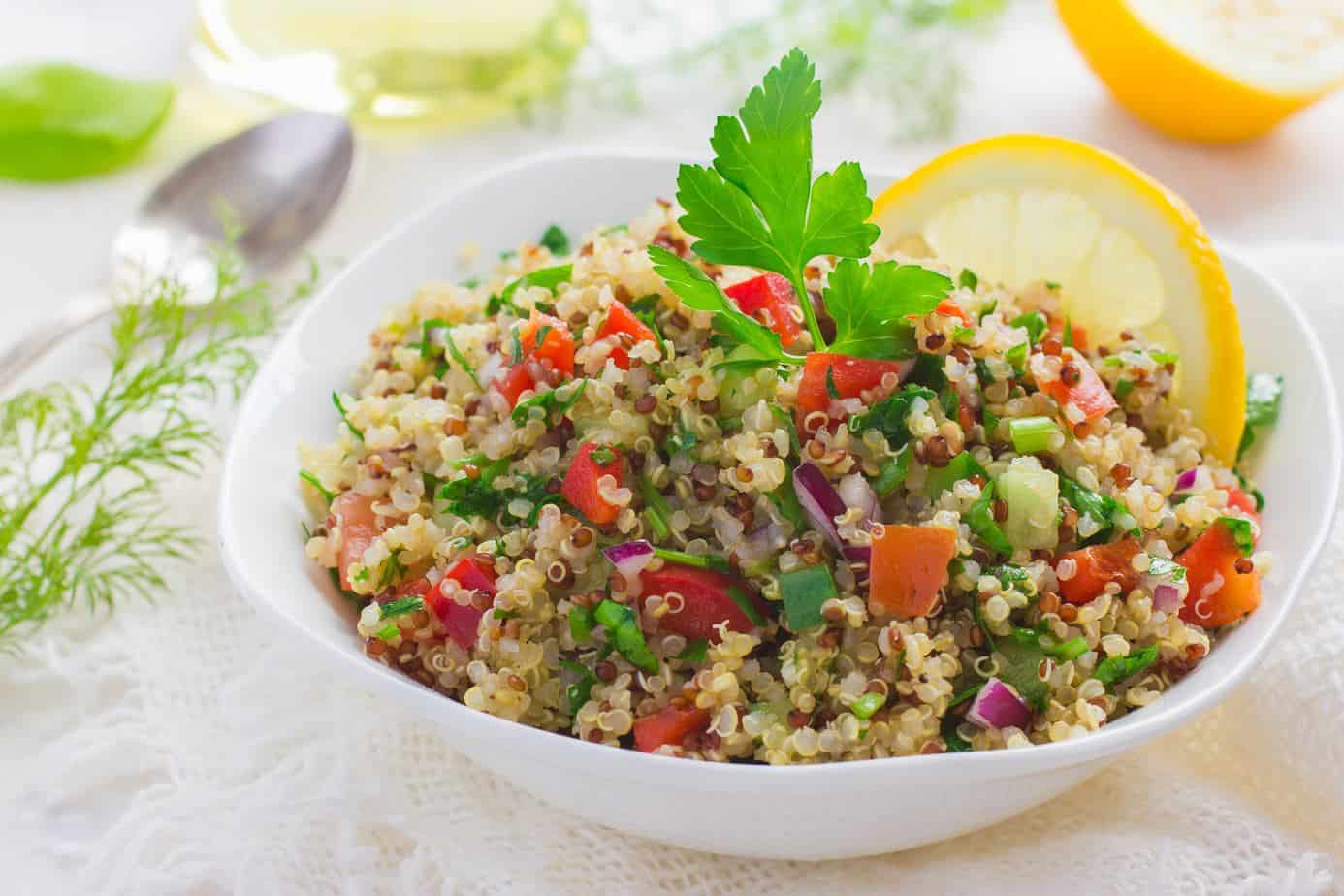 Once you've learned how to cook bulgur wheat, it's time to put it to use in some great recipes. Here are a few ideas to get you started: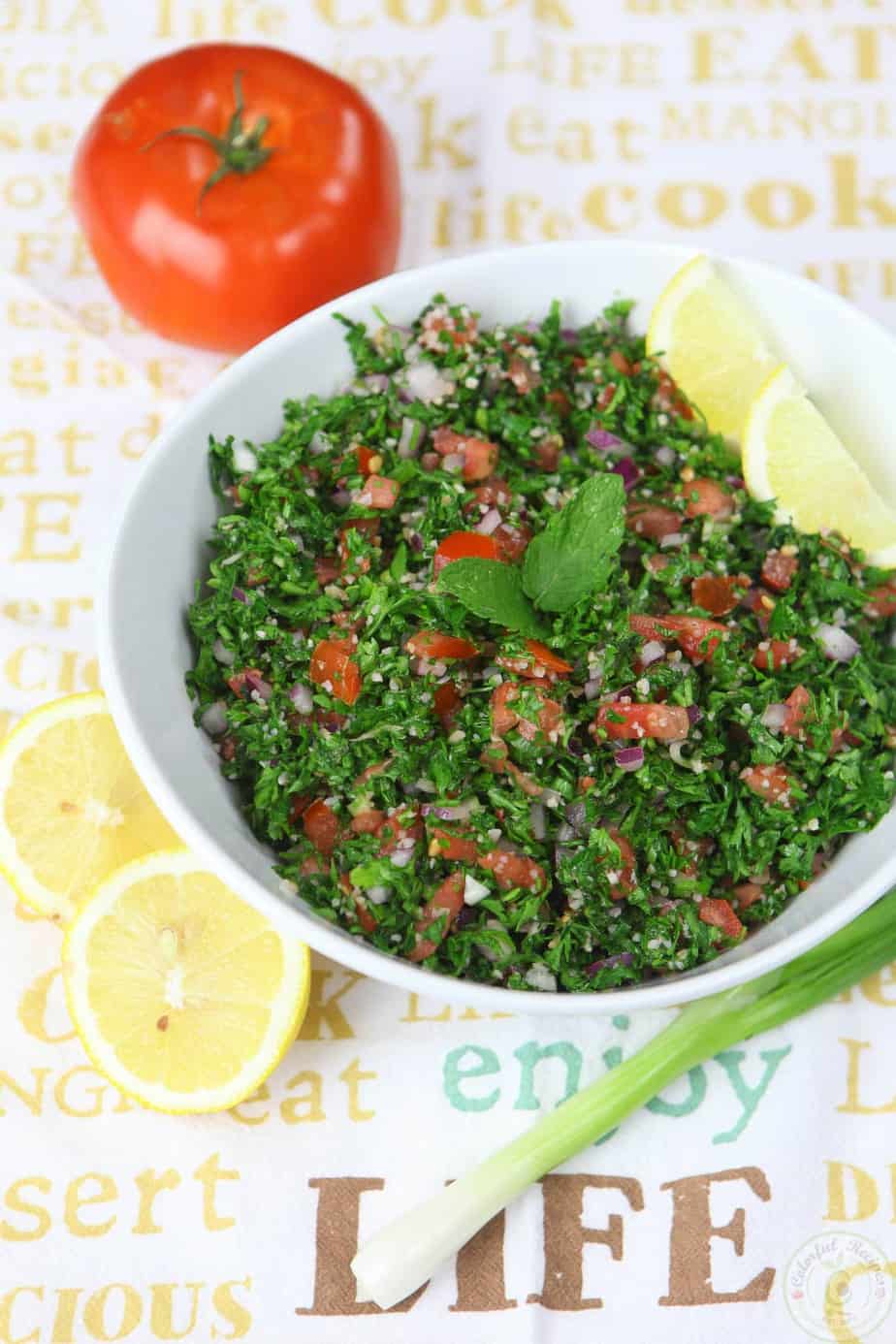 Fresh & light authentic lebanese tabbouleh
A wonderful fresh and healthy salad alternative to any meal, this bulgur dish is especially delicious in the summer months when fresh local ingredients are in abundance. Tomatoes, cucumbers, and peppers add a nice crunch to the softness of the cooked bulgur, and a mix of spices and acids round out the flavors in this classic dish.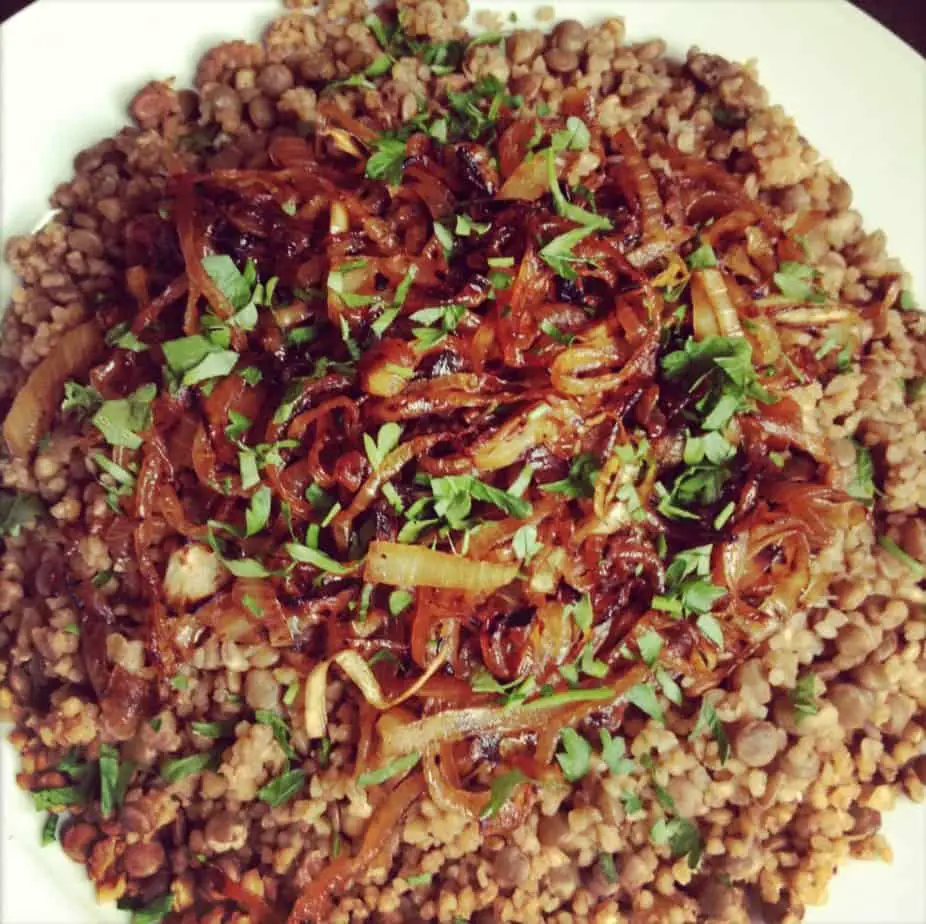 Lentils with Bulgur Wheat and Caramelized Onions
This recipe comes from Emeril Lagasse and combines bulgur wheat with protein-packed lentils and a variety of spices such as cumin, cinnamon, and nutmeg for flavor. Caramelized onions add flavor and texture to the bulgur and lentils. Add homemade pita bread for even more flavor, or enjoy on its own for a hearty and nutritious meal.
This Italian-inspired dish pairs bulgur wheat with balsamic vinegar, arugula, and even packaged string cheese for a unique lunch option. Once the bulgur is cooked, let it cool and toss with the remaining ingredients to serve. Everything can be prepared in advance and mixed together just before serving.
This mediterranean bulgur bowl can just as easily be modified to an Italian version with mozzarella, pesto, tomatoes, spinach, and basil.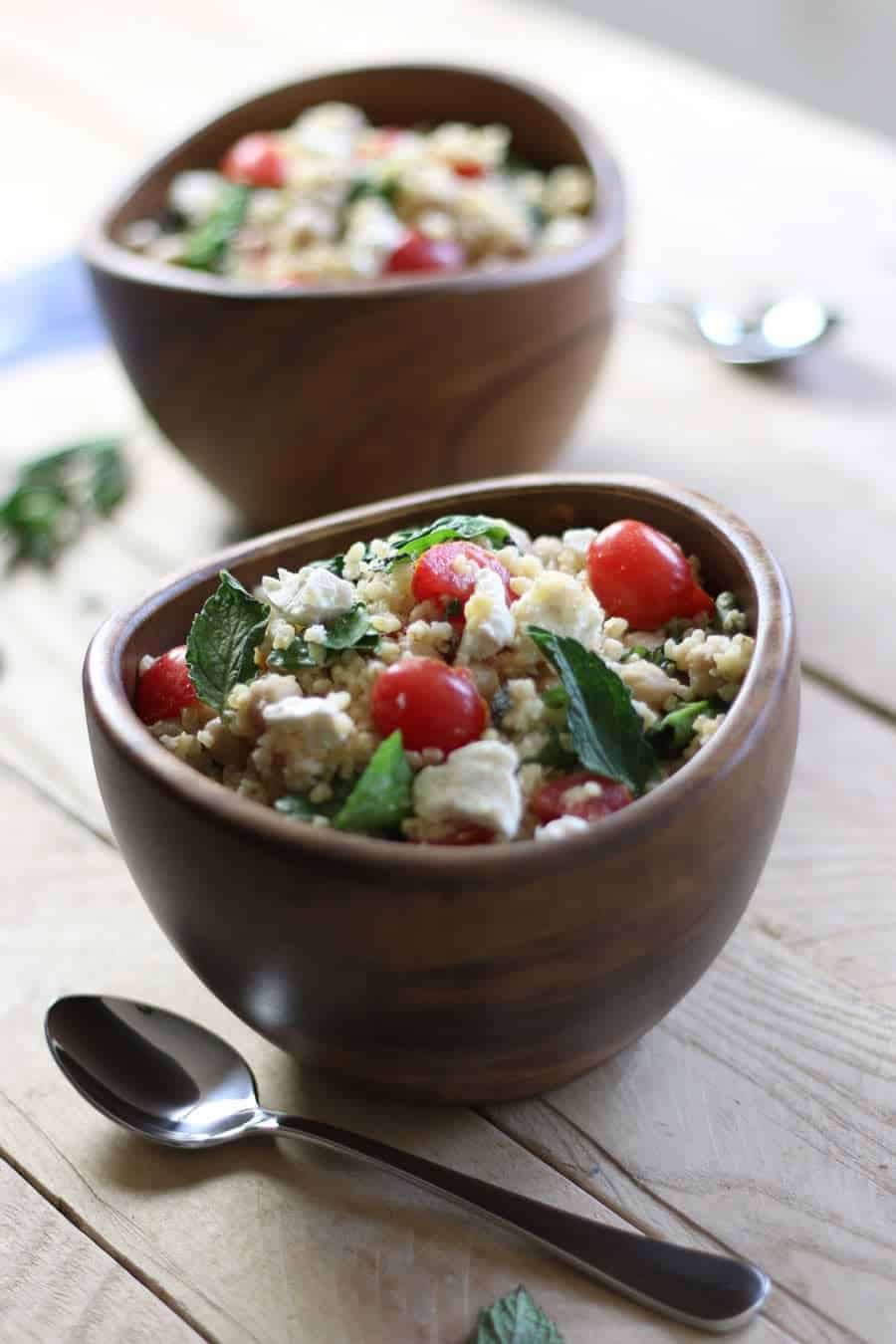 Mediterranean Bulgur Bowl
In this recipe, bulgur takes the place of arborio rice traditionally used in risotto. The bulgur and protein-packed shrimp in this mix will keep you full for hours, while taking only minutes to make. Garnish this dish with lime, cilantro, and red pepper flakes for even more flavor.
Cooking bulgur for a little longer on the stove allows the grains to break down and achieve the consistency of oatmeal, which is perfect for this warm breakfast dish. It's easy to customize so feel free to add nuts, berries, raisins, or your other favorite oatmeal toppings. This will reheat well so make a big batch that will last all week.
Who says bulgur is just for salads and pilafs? Easy, filling, and inexpensive, these lentil sloppy Joes are a quick meal that reheats well for lunch the next day or two. Bulgur adds extra nutrients and substitutes nicely for ground beef that is used in traditional sloppy joes.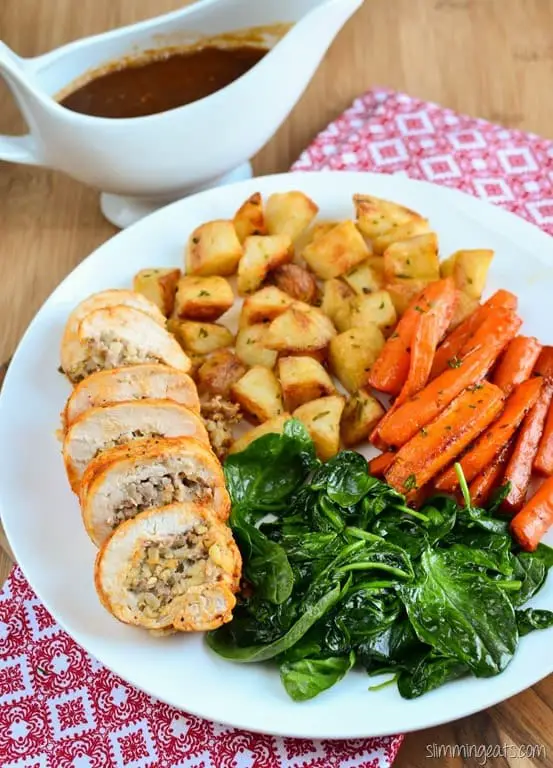 Sage Chicken with Bulgur Whea
This recipe is a great way to use up leftover chicken by combining it with quick-cooking bulgur wheat, sage, hot sauce, and Dijon mustard. Add broccoli, carrots, or other vegetables you have on hand for even more nutritional value. The whole thing comes together in less than 20 minutes and makes up to 6 servings.
Fragrant with North African spices and made hearty with chunks of lean pork, this bulgur pilaf casserole recipe is ready to go in the oven in just 25 minutes. Vary the dish by substituting shrimp, Pacific cod fillets or chunks of boneless, skinless chicken thighs for the pork.
This weeknight-friendly soup is made easy by using quick-cooking bulgur. With coriander and cinnamon, it's perfect for a fall or winter eventing. Please note that the bulgur will continue to absorb the liquid if kept overnight so you may need to stir in additional broth when reheating to return to desired consistency.
Moderation is Key
While bulgur wheat is definitely a step up from refined carbohydrates or sugary foods, it's still best to have in moderation. And if you have a known allergy or gluten sensitivity, you should avoid bulgur wheat altogether and have gluten-free ancient whole grains like quinoa, amaranth, buckwheat or brown rice instead.
How do you use bulgur wheat? Let us know in the comments section!